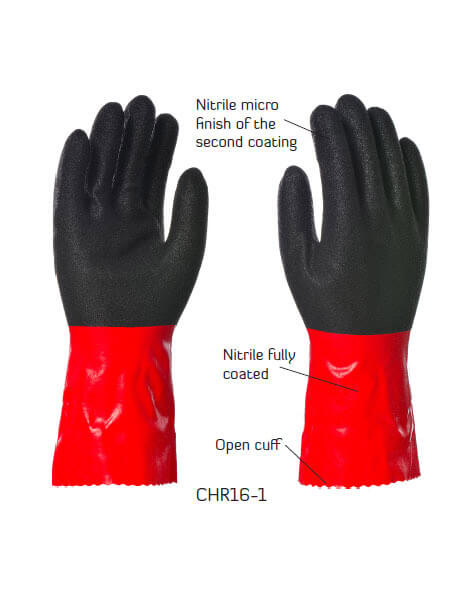 CHR16 Dollar Cents
Nitrile supported glove with cotton liner and the nitrile micro finishing of the second layer surface coating.
Good flexibility and dexterity.
Liner 100% cotton for increased comfort.
Superior raised grip pattern.
Open cuff allow ventilation to keep hands cool.
The glove has high abrasion and puncture resistance.
The glove has excellent chemical resistance, especially to aggressive chemicals, including solvents.
2 length available: 30cm and 34cm.
Size: 7(M), 8(L), 9(XL), 10(XXL).
Applications: The glove is ideal for use in chemical, automotive, printing, maintenance, cleaning and petroleum related industries.