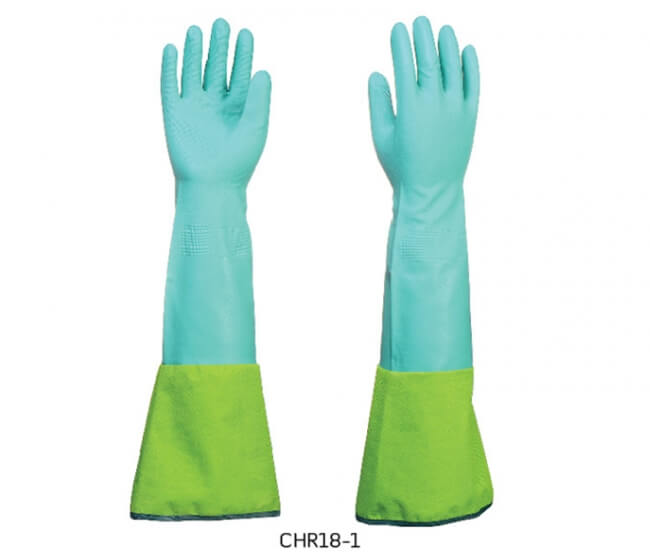 CHR18 Professional 2
Nitrile, unsupported.
Good protection against snags, punctures, abrasion and cuts.
Outstanding combination of strength and chemical resistance when exposed to aromatic and petroleum solvents, as well as caustics and animal fats, they won't swell, weaken or degrade.
Thickness: 15mil, 18mil & 22 mil
Length: 13″, 15″ & 17″
Length cuff: 18cm & 20cm
Size: 6(S), 7(M), 8(L), 9(XL) & 10(XXL)
Applications: Industrial cleaning, general wet handling tasks, chemical handling, food handling, agriculture, oil refining.