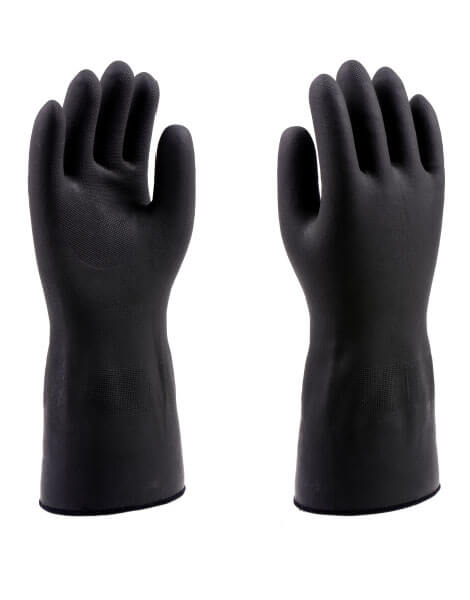 CHR2 BRASIL
Seamless terry knit cotton lining bonded with Neoprene gloves.
Embossed diamond grip pattern affords high level of grip for the user. Neoprene bonded gloves with terry knit cotton lining performs liquid proof protection (waterproof).
Excellent insulation against heat and cold.
Cotton liner lining faster absorption keeping hand cool. Easier to put on and take off.
Two layers gloves for added protection and abrasion.
Size: 7(M), 8(L), 9(XL), 10(XXL).
Applications: Chemical industrial, laboratory, galvanizing. Ideal for petrochemical & refining applications along with acids, caustics, solvents and oils.