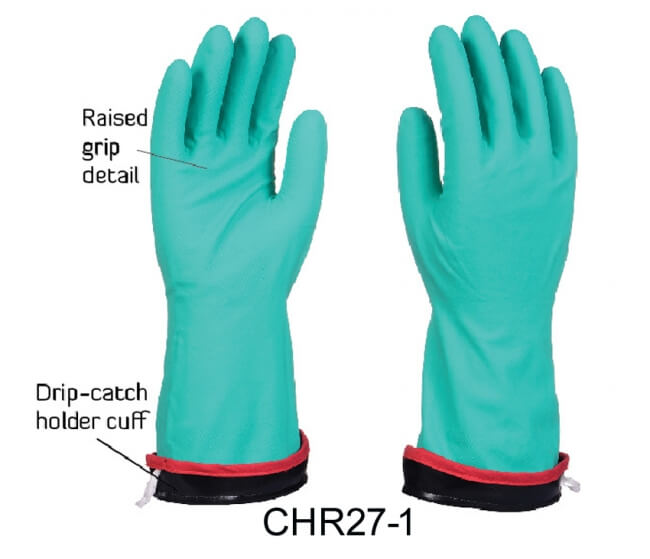 CHR27 Atlas 4
Nitrile formula for resistance to many solvents and oil based chemical.
Range comprises four different liners:
A) Unlined finish with superior raised grip pattern.
B) Flock lined for greater comfort during use.
C) 100% cotton seamless knitted liner for increased comfort.
D) Nylon seamless knitted liner in gauge 15 for ergonomic fit.
Raised pattern on palm and fingers for excellent grip in wet conditions.
Open cuff allow ventilation to keep hands cool.
Drip-catch holder cuff for tear resistance and easy pull on.
Available holder in-three version:
1) High level : 3cm
2) High level : 4cm
3) High level : 5cm
Gloves: 3 length available : 30cm, 35cm and 40cm
Size: 7(M), 8(L), 9(XL) & 10(XXL)
Applications: The glove is ideal for intensive tasks, maintenance, cleaning, petrochemical plants, factories, automotive, printing, oil industry, crop spraying and petroleum related industries.