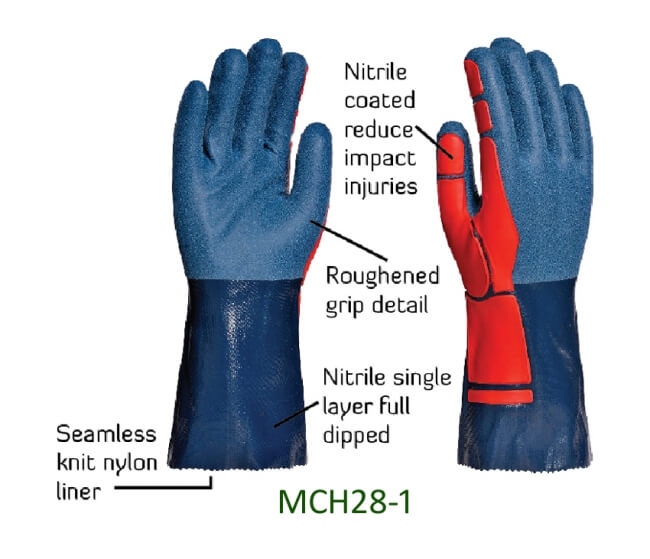 CHR28 JobMaster 4
Double coated – A seamless knitted nylon or cotton liner with Hightly Chemical Resistant (HCR) nitrile coating and a second of an unique new formulation rough finish on the finger area.
JM4 – Soft seamless nylon (JM4A) or seamless cotton (JM4B) with (HCR) nitrile double dip smooth finish reinforcement on finger and thumb area.
Superior Grip – Roughened surface for offering high chemical resistance and excellent protection against abrasion and good grip.
Performance – Full protection and optimal grip in dry, oily, greasy or even oil submersion environments.
Strength – Double dipped nitrile glove for added protection.
Length: 30cm and 34cm
Size: 7(M), 8(L), 9(XL) & 10(XXL)
Applications: The glove is ideal for tasks involving mechanical, maintenance, automotive, cleaning, petrochemical plants, factories, engineering, constructions, containers and handling wet drums.