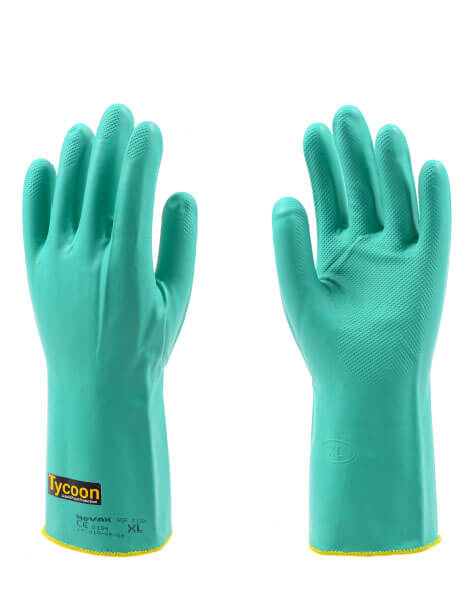 CHR5 Tycoon
Seamless knit cotton or knit nylon lining bonded with nitrile gauntlet gloves.
Good protection against snags, punctures, abrasion and cuts.
Outstanding combination of strength and chemical resistance when exposed to aromatic and petroleum solvents as well as caustics and animal fats, they won't swell. Weaken or degrade.
Superior choice over rubber or neoprene.
Size: 7 (M), 8 (L), 9 (XL), 10 (XXL).
Applications: Industrial cleaning, general wet handling tasks. Chemical handling, food processing, food handling.