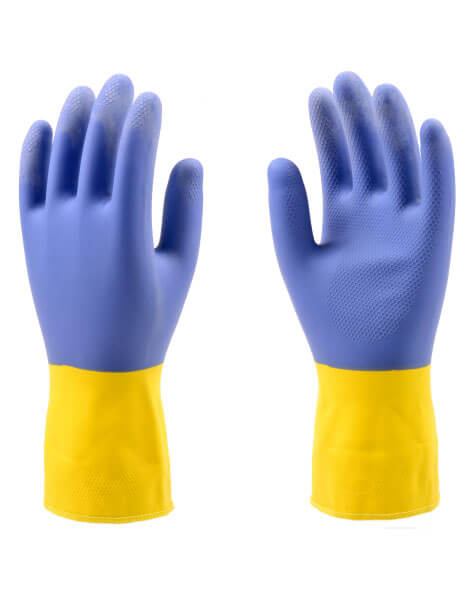 CHR8 Cohesion
Ch-1. Cotton flock lining.
Ch-2. Seamless knit nylon liner lining.
Ch-3. Seamless knit 100% cotton liner lining.
Lining absorbs perspiration and increases worker comfort.
Provides liquid proof protection.
Provide excellent insulation agains heat and cold.
Added grip on wet or dry surfaces.
Protection against a wide range of chemicals.
Extra ruggedness and durability.
Length: 13", diamond- embossed, blue over yellow.
Size: 7(M), 8(L), 9(XL), 10(XXL).
Applications: Ideal for use in industrial cleaning, general wet handling tasks. Maintenance, chemical cleaning and general janitorial.