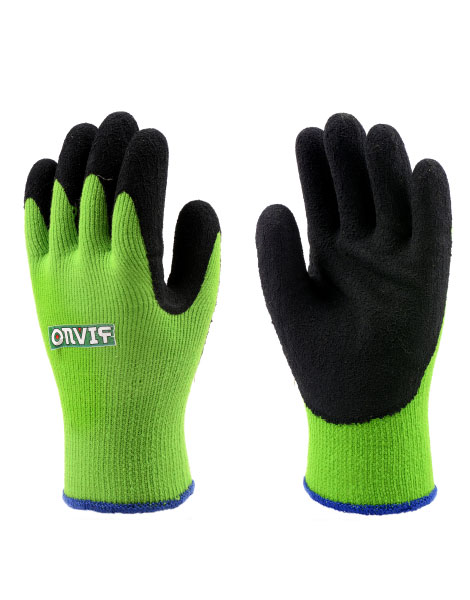 GP24 Onvif
The seamless knit acrylic jersey 'fleece' fibre lining keeps hands warm in cold condition.
Slip resistant pattern on palm and fingers provides excellent grip in both wet and dry conditions.
Soft jersey lining eliminates seams from the working areas for greater comfort.
The glove is designed to be tight fitting to give maximum dexterity for the most tactile applications.
Length: 25cm.
Size: 7(M), 8(L), 9(XL).
Applications: Ideal for use in food retailing, outdoor work, refrigerated areas, construction, thermal under glove, cold stores, ski and transportation.